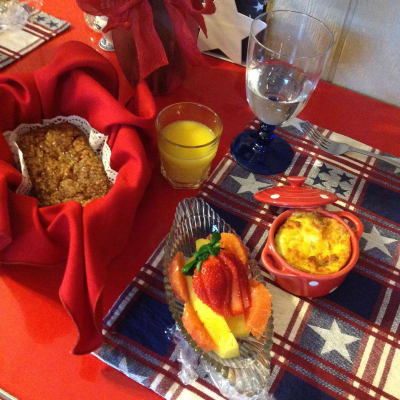 Breakfast at Songbird Meadows
We deliver a delicious homemade breakfast to your cabin each morning in an antique picnic basket.
Our breakfasts include a varity of frittatas, quiches and other egg dishes, homemade breads & muffins, several different fruits and fresh orange juice.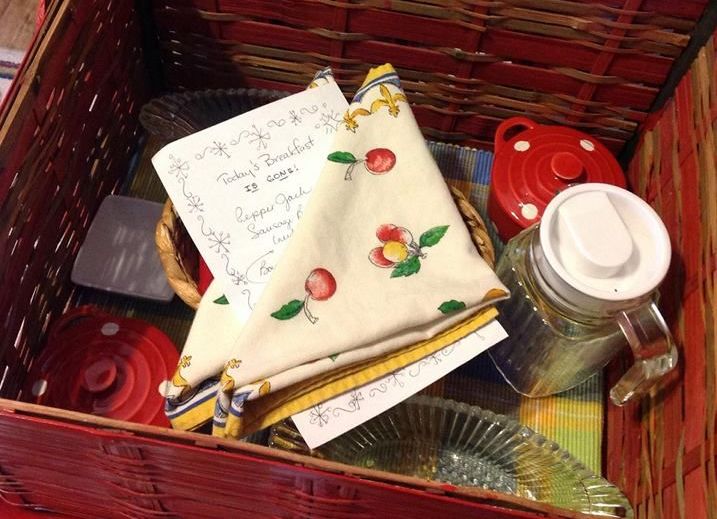 We also offer vegetarian & gluten free breakfasts for our guests. Please make a note on your reservation and let us know!
Coffee & teas, creamer & sugars are in your cabin for your convenience.